---
News & Events
---
2010 Press Releases
Eidogen-Sertanty Releases iKinase iPhone Application
San Diego, CA (January 2, 2010) - Eidogen-Sertanty, Inc., a San Diego-based computational drug discovery solutions provider, announced today the release of iKinase, the world's first iPhone/iPod-Touch application facilitating kinome structure activity information browsing.
iKinase provides access to top-kinase-active molecules and corresponding structure activity information from Eidogen-Sertanty's Kinase Knowledgebase (KKB). With iKinase, a user can search for Kinase targets by standardized names, identify top-active molecules for each target, and drill-down into more detail.
For more information, including screenshots, video demonstration, and download details, please see the iKinase - iPhone and iPod Touch Application information page.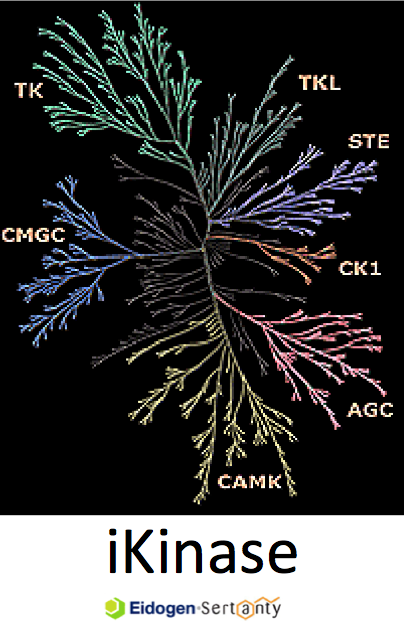 For more information, please contact:
Steve Muskal
760-651-2885
pr@eidogen-sertanty.com
About Eidogen-Sertanty, Inc.
Eidogen-Sertanty is a privately held company that is dedicated to helping scientists discover new medicines with innovative software technology and knowledgebases. To find out more about Eidogen-Sertanty please visit www.eidogen-sertanty.com.