---
News & Events
---
2007 Press Releases
Eidogen-Sertanty Releases TIP-Enterprise
San Diego, CA (February 12, 2007) - Eidogen-Sertanty has announced the next quarterly release of the Kinase Knowledgebase (KKB), continuing its consistent growth of over 20K new data points per quarter. The KKB is Eidogen-Sertanty's database of biological activity data, structure-activity relationships (SAR), and chemical synthesis data focused on protein kinases - one of the most therapeutically important classes of drug targets. The KKB now covers 1,112 journal articles and 1,873 patents with over 253,500 SAR data points. The overall number of unique small molecule structures for kinase modulators in the KKB is now greater than 430,000. For more information about the Kinase Knowledgebase, please visit the Kinase Knowledgebase Product Description page.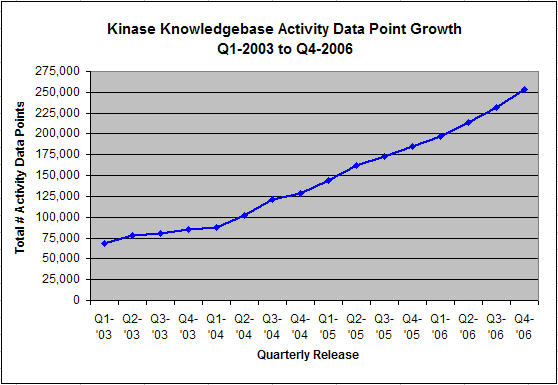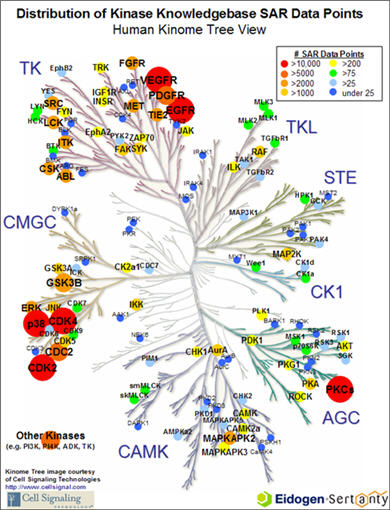 For more information, please contact:
Steve Muskal
760-651-2885
pr@eidogen-sertanty.com
About Eidogen-Sertanty, Inc.
Eidogen-Sertanty is a privately held company that is dedicated to helping scientists discover new medicines with innovative software technology and knowledgebases. To find out more about Eidogen-Sertanty please visit www.eidogen-sertanty.com.