---
News & Events
---
2012 Press Releases
SPRESImobile: 410,000 Chemical Reactions Freely Available at Scientists's Fingertips
Munich, Germany and San Diego, California (March 8, 2012) - InfoChem GmbH - a market leader in structure and reaction handling and retrieval - and Eidogen-Sertanty, Inc. - a pioneer in chemical applications for mobile devices - have released SPRESImobile a new, jointly developed application for Apple iPod, iPhone and iPad devices. The application, featuring an innovative user interface, provides researchers and students worldwide access to InfoChem's ChemReact: a database containing over 410,000 chemical reactions and related information. ChemReact is a representative subset of SPRESI, InfoChem's structure and reaction database which covers reactions published between 1974 and 2010.
"This is an exciting first: an app that puts InfoChem's leading technological expertise to use, allowing mobile access to a relevant subset of SPRESI," said Peter Loew, PhD, Managing Director, InfoChem GmbH. "It's the first time a smart, quick and easy-to-use app has been put to use in this field."
"SPRESImobile provides users with a very easy to use, interactive experience," said Steven M. Muskal, PhD, CEO, Eidogen-Sertanty. "This app is a must-have for scientists who search for molecules and reactions and need supporting reference information."
With SPRESImobile, users can search chemicals by name or structure, browse molecules, conditions, properties and references, and navigate through reactions where a specific chemical is participating either as Reactant or as Product. The commercial availability and journal article links take users to the main suppliers' or publishers' websites. In addition, SPRESImobile enables users to share structures and reactions via email or open them within other mobile applications that support standard .mol or .rxn formats. SPRESImobile uses MMDS by Molecular Materials Informatics for structure editing.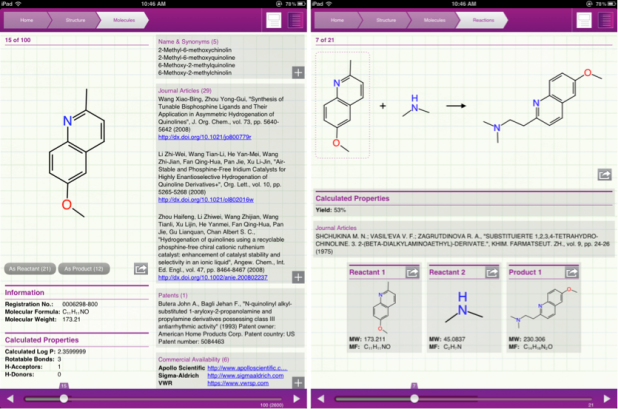 For more information, including screenshots, please see the SPRESImobile newsletter, SPRESImobile in the iTunes App store or scan the QRcode below.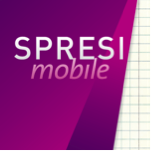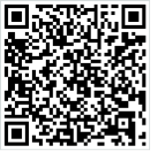 For more information, please contact:
InfoChem GmbH
+49 89 583002
info@infochem.de
Or
Eidogen-Sertanty, Inc.
760-651-2885
pr@eidogen-sertanty.com
About InfoChem, GmbH
InfoChem GmbH, based in Munich, Germany, is a market leader in structure and reaction handling and retrieval. Founded in 1989, InfoChem focuses on the production and marketing of new chemical information products, including structural and reaction databases, and the development of software tools required for these applications. The main software tools provided are the InfoChem Fast Search Engine (ICFSE), the InfoChem Chemistry Cartridge for Oracle (ICCARTRIDGE), and the widely used InfoChem reaction classification algorithm CLASSIFY. InfoChem distributes one of the largest structural and reaction files worldwide, currently containing 7 million organic compounds and facts and 4 million reactions covering the chemical literature published since 1974 (SPRESI). In addition, InfoChem provides tools for the automatic recognition and extraction of chemical entities and their conversion into chemical structures as well as the semantic enrichment of chemical science documents. Springer-Verlag (Heidelberg) has held a majority interest in InfoChem since 1991.
About Eidogen-Sertanty, Inc.
Eidogen-Sertanty is a privately held company that is dedicated to helping scientists discover new medicines with innovative software technology and knowledgebases. To find out more about Eidogen-Sertanty please visit www.eidogen-sertanty.com.
About Molecular Materials Informatics
Molecular Materials Informatics is a privately held company based in Montréal, Canada with mission to produce a new generation of cheminformatics software which can be accessed from a wide variety of environments and spans a broad range of chemistry. To find out more about Molecular Materials Informatics please visit http://molmatinf.com/company.html.