---
News & Events
---
2010 Press Releases
Eidogen-Sertanty Offers Academic Version of Kinase Database
San Diego, CA (May 14, 2010) - Eidogen-Sertanty, Inc., a San Diego-based computational drug discovery solutions provider, today announced the release of an academic version of its popular Kinase Knowledgebase (KKB). This version is now available to academics for online purchase at www.kinasedata.com.
The Kinase Knowledgebase (KKB) is Eidogen-Sertanty's database of structure-activity relationship (SAR) and chemical synthesis data focused on protein kinases. The KKB is released quarterly and currently contains over 500,000 data points curated from over 6,200 peer-reviewed journal articles and patents.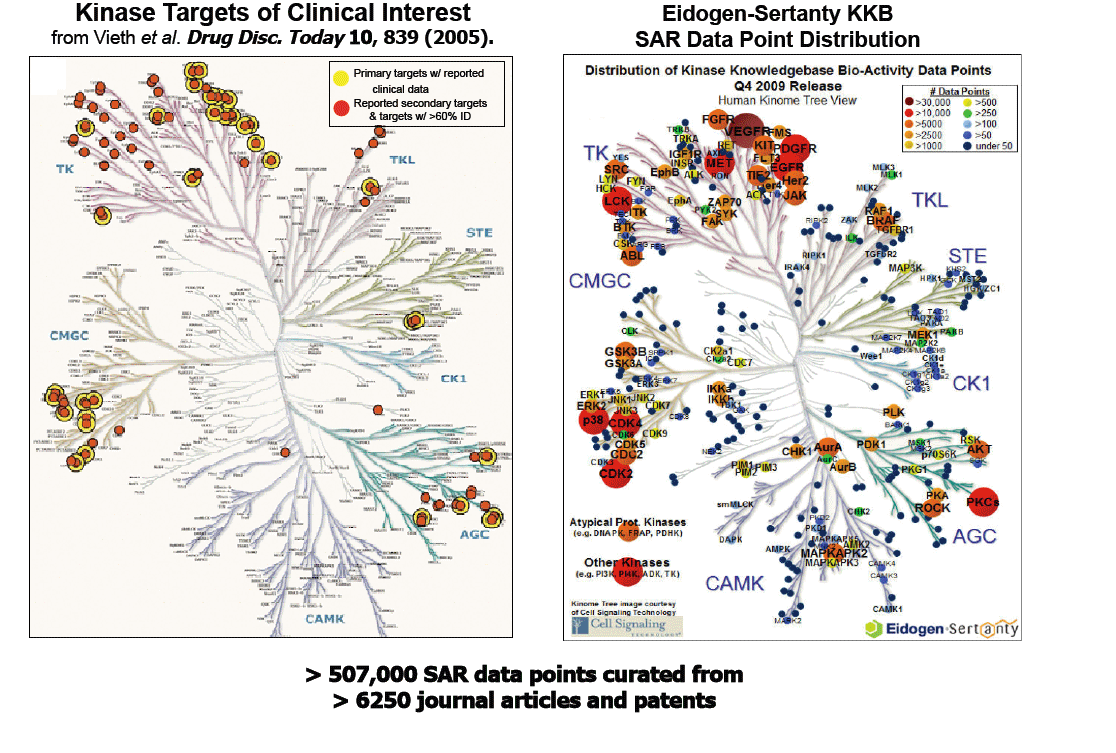 Eidogen-Sertanty will be making datasets for QSAR and modeling available for online purchase also at www.kinasedata.com. These will contain data covering high-quality concentration response end points of biochemical assays aggregated by unique chemical structures across assay protocols and unique HUGO kinase targets. The aggregated data can be used directly to develop QSAR or categorization models.
For more information, please contact:
Steve Muskal
760-651-2885
pr@eidogen-sertanty.com
About Eidogen-Sertanty, Inc.
Eidogen-Sertanty is a privately held company that is dedicated to helping scientists discover new medicines with innovative software technology and knowledgebases. To find out more about Eidogen-Sertanty please visit www.eidogen-sertanty.com.