---
News & Events
---
2012 Press Releases
Eidogen-Sertanty Releases iOncology Mobile App
San Diego, CA (May 25, 2012) - Eidogen-Sertanty, Inc., a San Diego-based computational drug discovery solutions provider, announced the release of iOncology, a universal iPhone/iPad app that provides access into the recently released Oncology Knowledgebase (OKB).
With iOncology, users can search by disease, registry number, molecule name, and CAS numbers. With email registration, users can draw structures and initiate structure-based searches. iOncology mirrors OKB's content, which initially focuses on "hot" oncological targets (e.g. acyl and methyl transferases: HDACs, HATs, HMKT, etc.)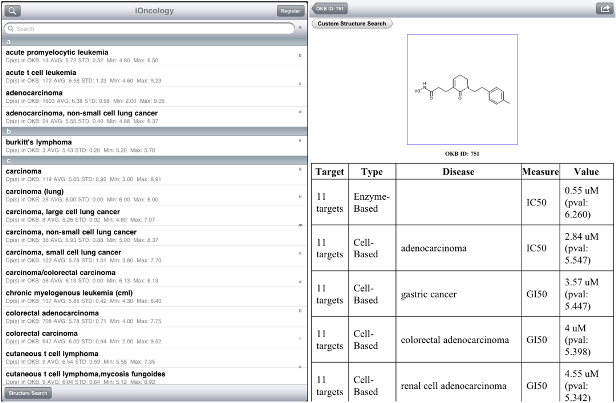 iOncology joins the suite of Eidogen-Sertanty's iPhone and iPad applications which include iProtein, iKinase Universal, iKinasePro Universal, iOncology, Rxn101, Yield101, SPRESImobile, and alternative medicine related apps iYoga108 and iYoga108 for the iPhone.
For more information, including screenshots, please see iOncology in the app store.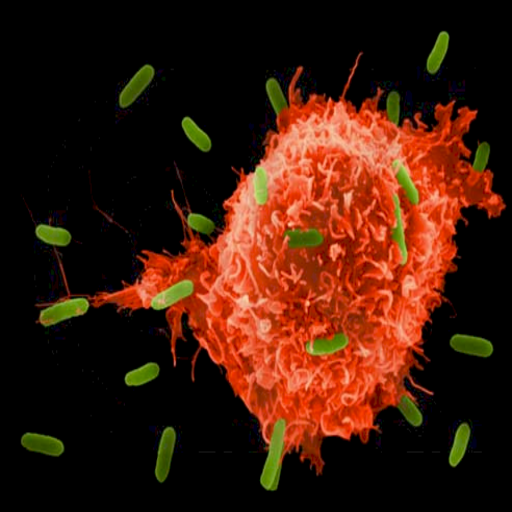 For more information, please contact:
Steve Muskal
760-651-2885
pr@eidogen-sertanty.com
About Eidogen-Sertanty, Inc.
Eidogen-Sertanty is a privately held company that is dedicated to helping scientists discover new medicines with innovative software technology and knowledgebases. To find out more about Eidogen-Sertanty please visit www.eidogen-sertanty.com.