---
News & Events
---
2012 Press Releases
Eidogen-Sertanty Releases Universal Version of iProtein
San Diego, CA (October 18, 2012) - Eidogen-Sertanty, Inc., a San Diego-based computational drug discovery solutions provider, announced today the release of a new universal version of its popular iProtein app. Recently included in the Genetic Engineering & Biotechnology News list of Best Science Apps, iProtein now runs on all iOS devices, including the iPad, iPhone, and iPod touch. Also included in this release is an easier to use native molecular editor by Molecular Materials Informatics which enables very intuitive ligand drawing.
With this new version of iProtein, users can retrieve and open protein (co)-crystal structure and homology model coordinates in any iOS app that broadcasts its support of PDB format. Additionally, users will realize an increased range of site-similarity search results. For more complex and thorough site-similarity searching, users require a subscription to Eidogen-Sertanty's Target Informatics Platform (TIP).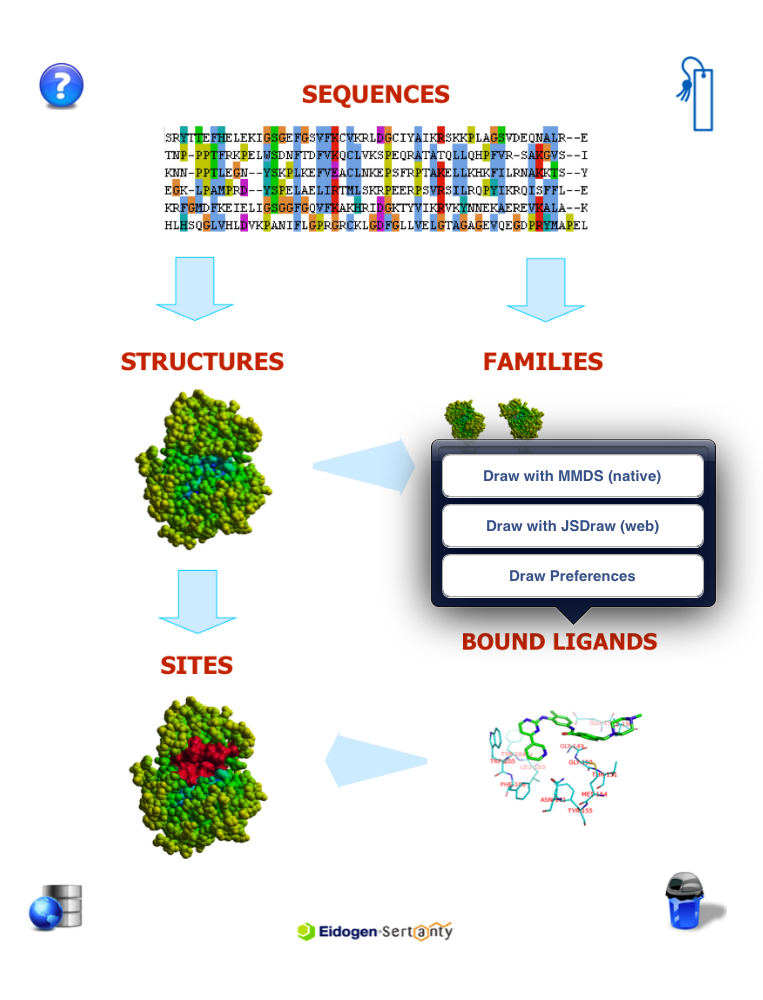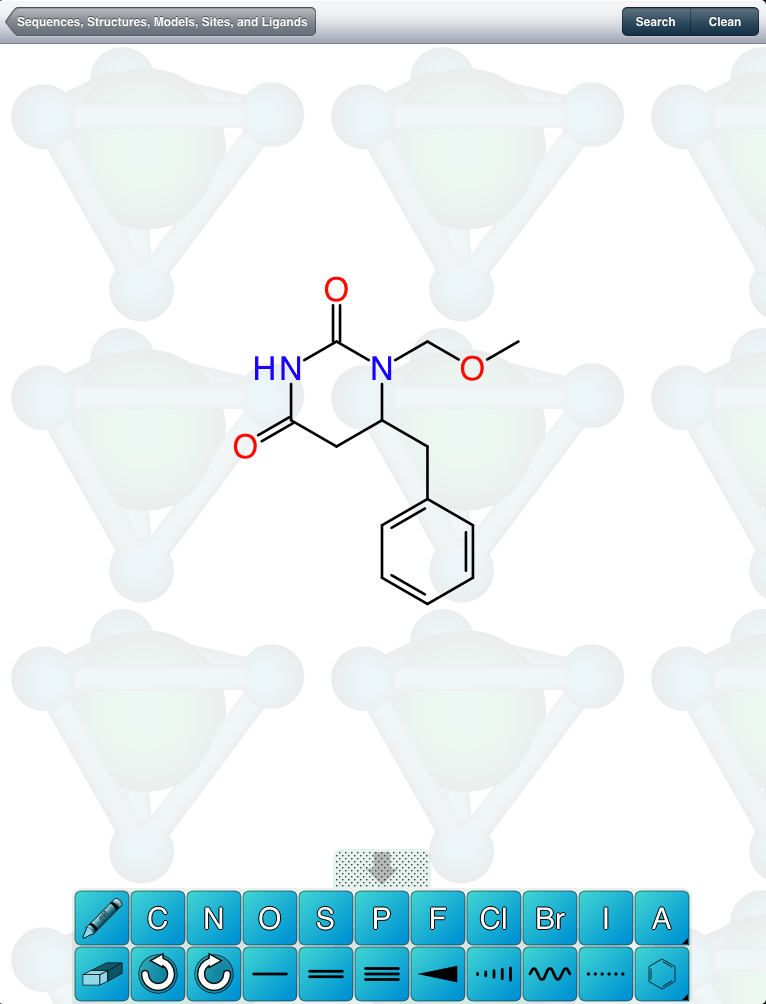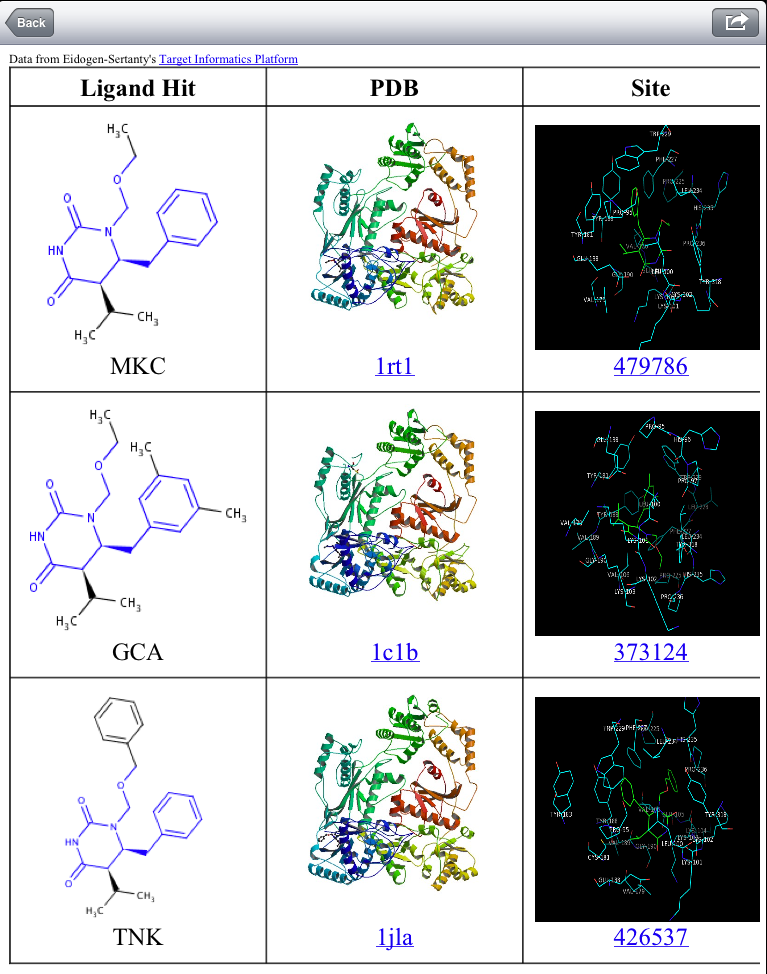 iProtein is among the suite of Eidogen-Sertanty's iPhone and iPad applications which include iKinase Universal, iKinasePro Universal, iOncology, Rxn101, Yield101, SPRESImobile, and alternative medicine related apps iYoga108 and iYoga108 for the iPhone. For more information, please see Welcome to iProtein, the proteome in the sky.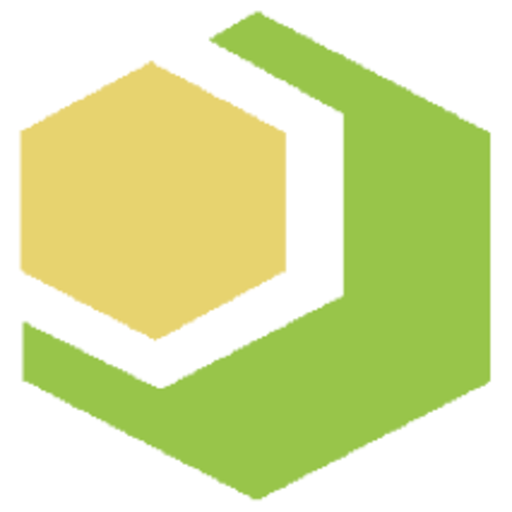 For more information, please contact:
Steve Muskal
760-651-2885
pr@eidogen-sertanty.com
About Eidogen-Sertanty, Inc.
Eidogen-Sertanty is a privately held company that is dedicated to helping scientists discover new medicines with innovative software technology and knowledgebases. To find out more about Eidogen-Sertanty please visit www.eidogen-sertanty.com.
About Molecular Materials Informatics
Molecular Materials Informatics provides cheminformatics software for mobile computing environments. The flagship product is the Mobile Molecular DataSheet (MMDS), which combines a unique and innovative chemical diagram sketcher with informatics features for organizing molecular datasheets, accessing chemically aware webservices, and sharing data using network resource. To find out more about Molecular Materials Informatics, please visit http://molmatinf.com/company.html.