---
News & Events
---
2010 Press Releases
Eidogen-Sertanty Partners with Molecular Materials Informatics to Enhance MobileReagents iPhone App
San Diego, CA (November 11, 2010) - Eidogen-Sertanty, Inc., a San Diego-based computational drug discovery solutions provider, announced today the release of a major update to the recently released MObileREagents (MORE) iPhone app. MORE has been enhanced to include Molecular Materials Informatics' very powerful molecular editor (Embedded MMDS). Users of MORE can now benefit from an iPhone native molecular editor to rapidly draw virtually any chemical structure as they search over 680,000 commercially available molecules.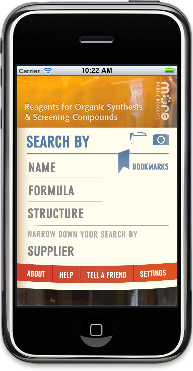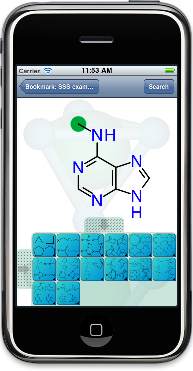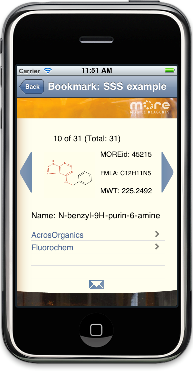 MORE joins the suite of Eidogen-Sertanty's iPhone and iPad applications which include iProtein for the iPad, iKinase, iKinasePro, iKinasePro for iOS4 (iPhone), and alternative medicine related apps iYoga108 and iYoga108 for the iPhone.
For more information, please see MORE - "Chemical Reagents at your fingertips" and Mobile Reagents App with Embedded MMDS.

For more information, please contact:
Steve Muskal
760-651-2885
pr@eidogen-sertanty.com
About Eidogen-Sertanty, Inc.
Eidogen-Sertanty is a privately held company that is dedicated to helping scientists discover new medicines with innovative software technology and knowledgebases. To find out more about Eidogen-Sertanty please visit www.eidogen-sertanty.com.