---
News & Events
---
2012 Press Releases
New Version of Reaction101 is Now Available
San Diego, CA (November 28, 2012) - Molecular Materials Informatics and Eidogen-Sertanty, Inc. have recently released an update to Reaction101, which now enables easier reaction drawing and web-based sharing. This release also supports the larger iPhone5 form factor.
Reaction101 facilitates easy reaction entry using an enhanced molecule editor or with rapid reactant/product lookup(s) from a database of over 9.7 million molecules via a direct interface into MobileReagents. Users can download examples from a large public collection of common reactions, save their work in a personal cloud-storage collection, open reactions in other applications, and share reactions on the web.
Apple's education division previously featured Reaction101 in the iTunes AppStore, promoted the app within their Spotlight newsletter, and now deploys Reaction101 on their educational devices, enabling demonstrations to educators, administrators, IT Managers, groups within K12 school districts, and many Universities and Colleges.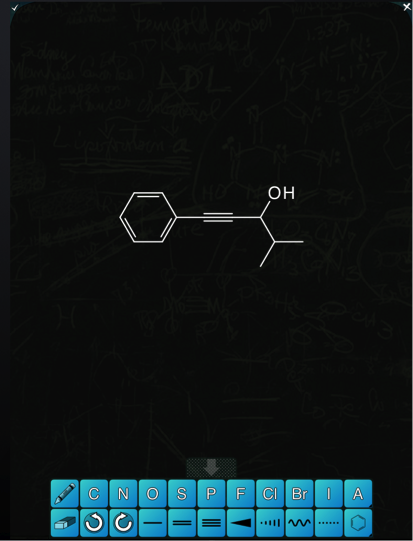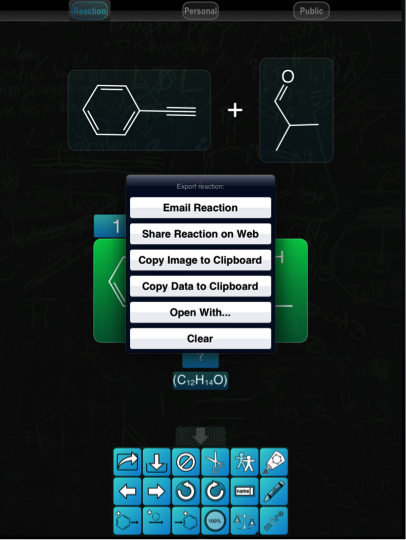 For more information, please contact:
Steve Muskal
760-651-2885
pr@eidogen-sertanty.com
About Eidogen-Sertanty, Inc.
Eidogen-Sertanty is a privately held company that is dedicated to helping scientists discover new medicines with innovative software technology and knowledgebases. To find out more about Eidogen-Sertanty please visit www.eidogen-sertanty.com.
About Molecular Materials Informatics
Molecular Materials Informatics provides cheminformatics software for mobile computing environments. The flagship product is the Mobile Molecular DataSheet (MMDS), which combines a unique and innovative chemical diagram sketcher with informatics features for organizing molecular datasheets, accessing chemically aware webservices, and sharing data using network resource. To find out more about Molecular Materials Informatics, please visit http://molmatinf.com/company.html.